Seattle English Country Dance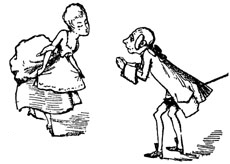 English Country Dancing has been a form of social dance for hundreds of years. In the 1600s, what was apparently an entertainment of country folk was adopted by the Court, and it became popular throughout English society. In the 1800s, Jane Austen wrote about dances that are still recognizable today.
In these latter days, this dance form has appealed to many because it is easy to learn the basics, the music is delightful, the dancers are (mostly) friendly, and one can continue to learn to dance better for years without getting bored. In Seattle, open dances are held on alternate Friday evenings and on alternate Sunday afternoons. Visit the Scheduled Dances page for the calendar and full details.
Although most dances are choreographed for couples, it is not necessary to bring a partner to a dance. Our community welcomes all, and, since by tradition we change partners after every dance, anyone attending can look forward to being included.
Our events are fragrance-free; click here to find out more.
The next special event scheduled is the 2024 English Country Ball. Registration is open.